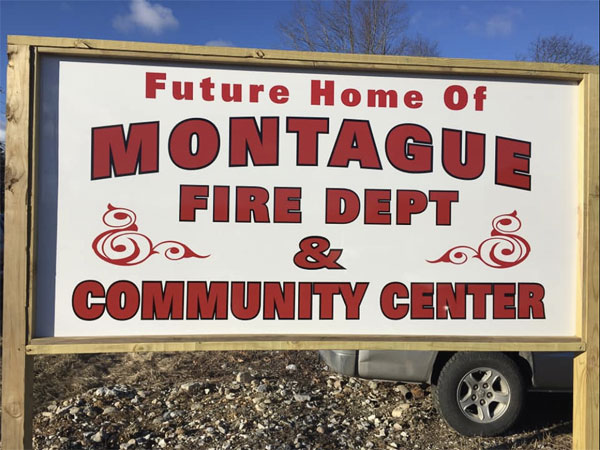 December 2018 New sign installed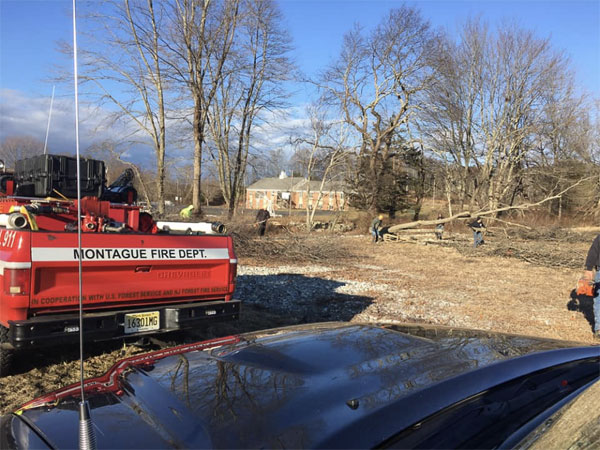 March 16, 2019 Lot clearing began by our volunteers.
Friday, February 21, 2020-We're breaking ground!!! Day one!!
steel-delivery-firehouse
Saturday, March 7, 2020-11:00 am! The Township held the groundbreaking ceremony for the new firehouse/community center/storm shelter.
L to R: Jim Carpenter, founding member of MVFD who helped construct the existing firehouse in 1950; George Zitone, Montague councilman & owner of Zitone Construction, which is building the new firehouse; Parker Space, NJ State Assemblyman; Toni-Lu Martin, Montague councilwoman; Gene Crawford, Montague councilwoman; Ed Zitone, Zitone Construction; JD Zitone, Zitone Construction; Rich Innella, Mayor of Montague; Dave Coss, MVFD President; Ryan Riegel, MVFD Chief; and Cheryl Krouse, from US Representative Josh Gottheimer's office.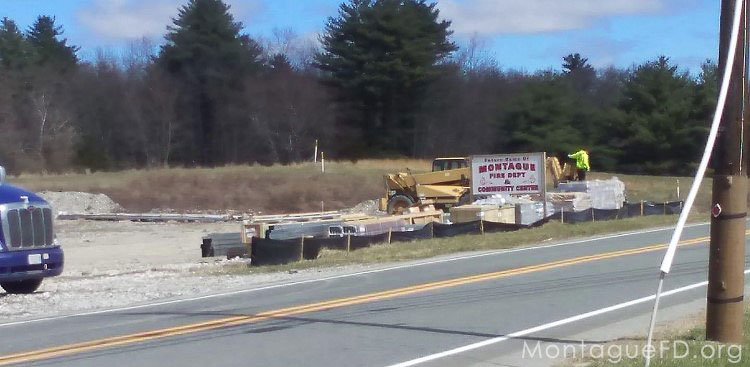 April 1st week: Work on the new firehouse is moving along.
The steel was delivered yesterday & footings will be dug next week!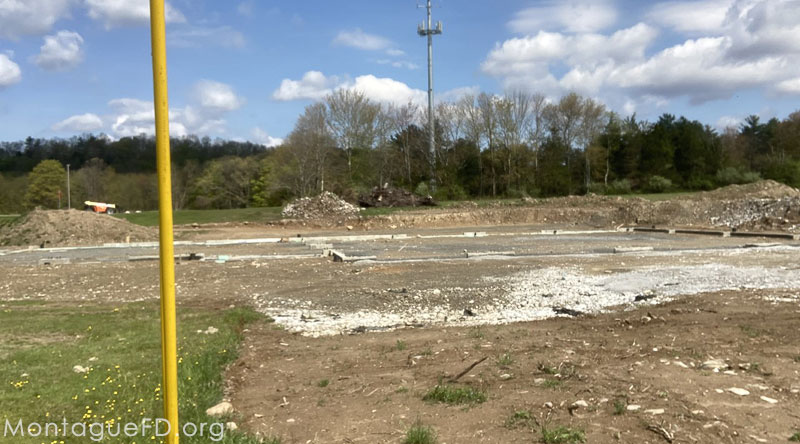 May 15, 2020: Foundation is complete!
May 18, 2020: Work begins on the steel frame!!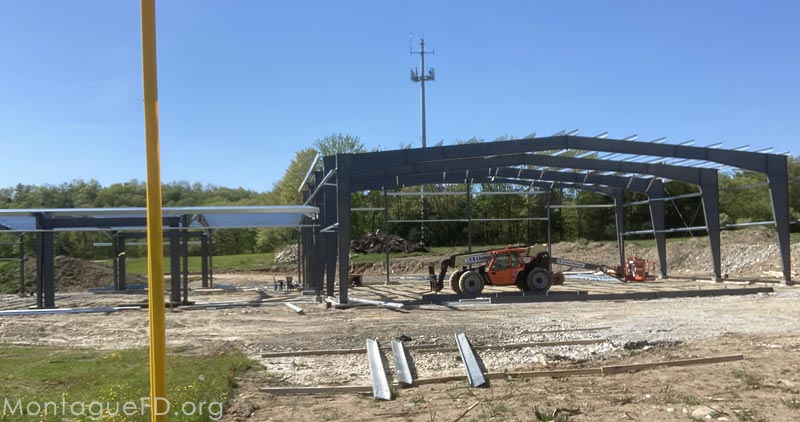 May 21, 2020: It's taking shape!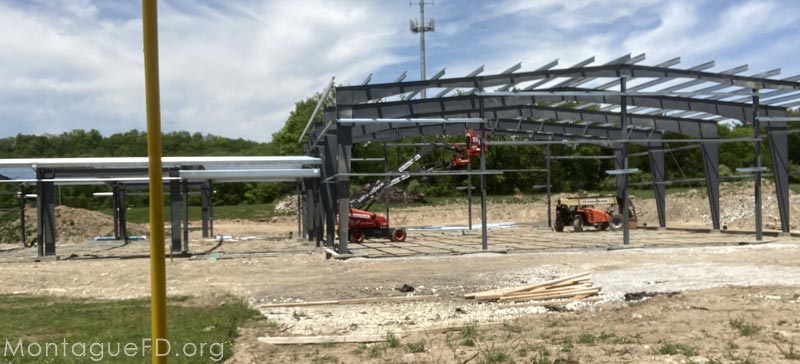 May 27, 2020
June 22, 2020
June 30, 2020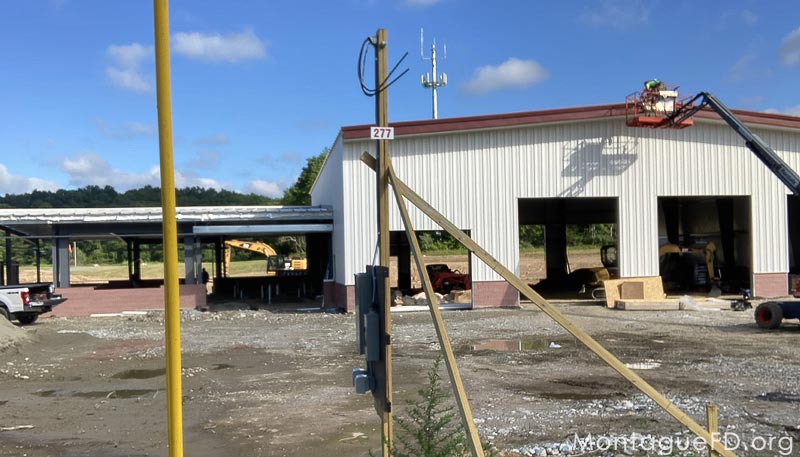 July 14, 2020
August 20, 2020 Concrete Being Poured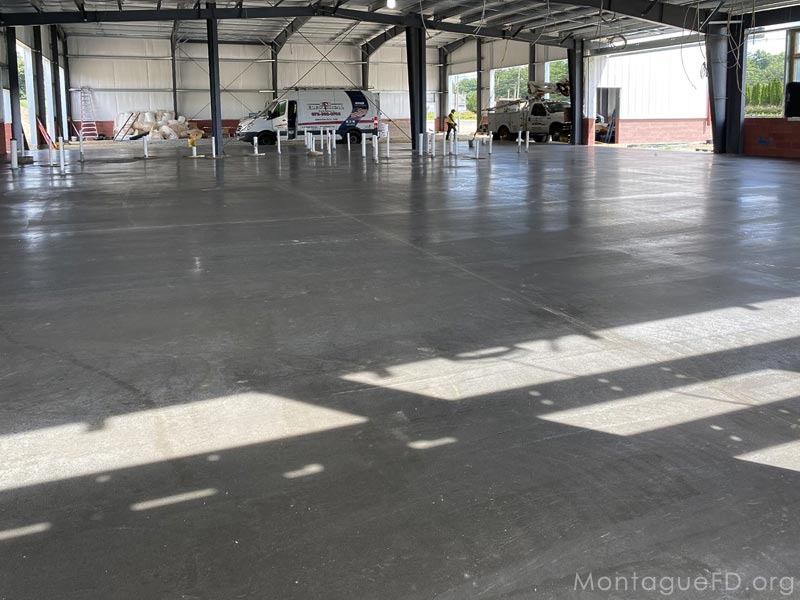 August 20, 2020 Interior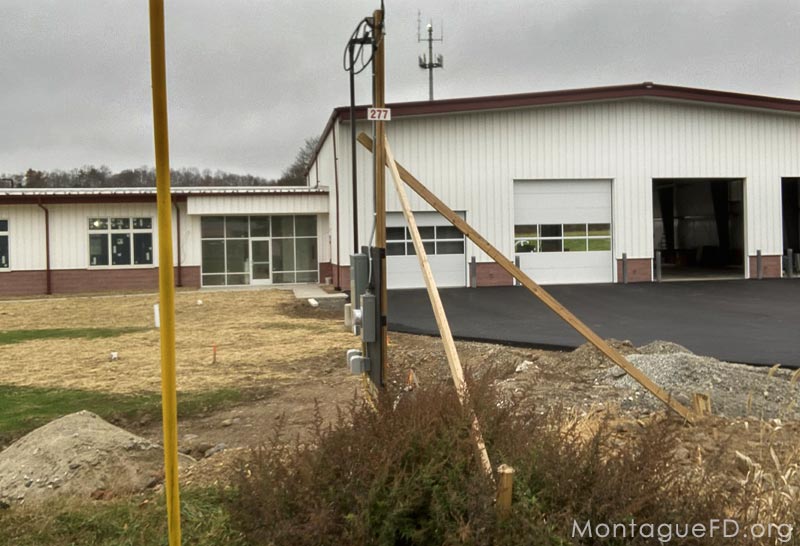 November 10, 2020 Two Garage Doors and Blacktop completed